Bonsai is the process of growing miniature trees in small spaces. The techniques and the care that is involved to create these miniature trees can be compared to creating art rather than gardening. To grow a bonsai tree, one needs to be knowledgeable as well as be passionate. 
The concept of bonsai was initially invented in China but Japan made it famous and refined it. Nowadays bonsai is well known all around the world and many people are interested in bonsai.
In this article, we are going to tell you about the 10 best bonsai books that will help you get more ideas about bonsai and guide you through every process.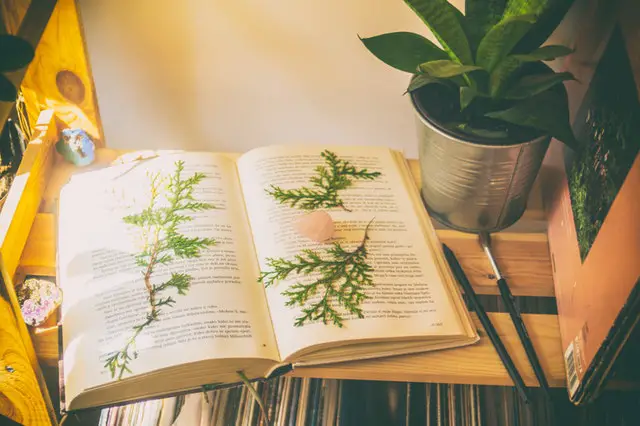 Bonsai and Books
As a beginner, it is quite hard to understand where to start with bonsai. The first things people look for are information and guidelines about bonsai. Books about the topic should be of great help and there are plenty of books available in the market for bonsai. The bonsai books are essential for anyone who is curious or wants to grow their own bonsai. But the number of books that are available in the market is plenty.
For that reason, we have tried to compile a list of books with the help of the bonsai community and book reviews that we have found on amazon. The books have contents that will surely quench your thirst for bonsai knowledge. The list was made with every type of bonsai enthusiast in mind but most of the books here are beginner-friendly.
So, anyone who is interested or as a bonsai enthusiast looking for books to collect, here is a list of the top ten bonsai books with adequate information regarding them. 
Best Bonsai Books
1. The Bonsai Beginner's Bible by Peter Chan 
The Bonsai Beginner's Bible by Peter Chan is an excellent book for beginners. It is not an extensive read, but rather a catalog with clear information and detailed pictures of various bonsai species.
The book explains how to care for the trees but does not cover intricate skills or techniques. The book is an excellent overview for first-timers.
It is a book that will fit into any bonsai enthusiast's library. The book makes sure beginners know about various bonsai species, their features, and the care that is needed for them to thrive. It is a must-read for anyone that is interested in bonsai or aims to grow a bonsai of their own. 
2. Bonsai (101 Essential Tips) by Harry Tomlinson 
This is another book that is great for beginners. The book can be considered as a short book. It has beginner-friendly advice about growing, cutting, and various other techniques.
The book depicts different bonsai styles with pictures. The book also talks about bonsai character, texture, bark, and shape. 
It has a section that is aimed towards how to display bonsai for beginners. The care, maintenance, and fertilizing methods are also included for the reader's benefit. It is a book that is concise and was written with beginners in mind. 
3. Bonsai Basics by Colin Lewis 
As the title suggests it is a book written by Colin Lewis about the basics of bonsai. The book starts at the root level with well-illustrated pictures and details.
It is very much recommended for someone who is looking to know about bonsai without putting in too much effort. 
The book is quite easy to understand with an ample amount of detail. It is a book that is not a big read and quite enjoyable because of the pictures. 
4. The Little Book of Bonsai by Jonas Dupuich 
The Little Book of Bonsai by Jonas Dupuich can be considered a compact guide for bonsai beginners. The book according to the author is "An easy guide to caring for your bonsai tree." The book is a wonderful introduction to bonsai. It is a book that is well illustrated and organized. 
As the name implies it is small and very easy to navigate through. It is a book that is well suited for beginners and is a must-have for bonsai lovers of any level. 
5. The Complete Practical Encyclopedia of Bonsai by Ken Norman 
The author's description for this book is, "The Essential Step-by-Step Guide to Creating, Growing, and Displaying Bonsai with Over 800 Photographs." The description does not lie, it is indeed a step-by-step guide for everything bonsai. The previous books might have been aimed at beginners or people who are interested in bonsai.
However, this particular book is adequate for all levels of bonsai enthusiasts. They may be intermediate or expert but this book is still viable for them. The book is an encyclopedia of everything that is bonsai.
It starts with the history of bonsai, then moves to styles, identification, etc. It has abundant information and is strongly recommended for anyone that is interested in or working with bonsai. 
6. Indoor Bonsai for Beginners by Werner Busch 
It is a book that aims to train beginners in the selection, care, and training. The book focuses on people that want a bonsai for their home. It takes the readers through choosing seeds, taking care of bonsai trees, and finally teaching necessary techniques. 
The book associates the reader with various tools and pruning procedures. The book has a necessary number of details with pictures to guide beginners. It is a good book to consider if you are looking to grow an indoor bonsai. 
7. Bonsai: The Art of Growing by Peter Chan 
It is another book by Peter Chan and it focuses totally on one aspect of bonsai. The procedure to grow a bonsai tree is described pretty neatly in this book.
Peter Chan is a very well-known bonsai enthusiast and has his own YouTube channel where he talks about bonsai. His books are reliable and are recommended by the bonsai community. 
This particular book can be said to be for intermediate level and for someone who is well versed with bonsai. The book talks about tips that are essential to growing your very own bonsai tree and familiarizes readers with various tools of bonsai.
This is a decent book for someone who is looking to enrich their knowledge about bonsai. 
8. Bonsai by DK 
It is a book that is published by DK publishers. The book is well written and illustrated. The book is perfect for anyone that wants to know about Bonsai. It talks about various aspects of bonsai and is a good book for a bonsai enthusiast's library. 
9. The Complete Book of Bonsai by Harry Tomlinson 
The book as the title suggests is a complete book for bonsai. It has information on history, growing, caring, tools, and displaying.
The book tries to act as an all-in-one solution for everything bonsai. It is a book that is a good read and helpful to anyone that is interested in bonsai. 
10. Bonsai for Beginners by Ken Nakamura 
This is another beginner's book. The book is aimed at beginners so anyone that is well versed in bonsai will not learn anything new. It is a good introductory book and is well organized with various details. 
Bonsai trees create an environment of peace and serenity. The trees are a recreation of nature in miniature. They are not the product of dwarfing rather techniques that have been passed on by the ancient bonsai creators. 
The sophisticated techniques of cutting, styling make it possible to create a miniature version. It is, for this reason, bonsai do not look unnatural to the eyes rather they look elegant. Bonsai is the art of miniaturization and the people who practice bonsai are no less than artists.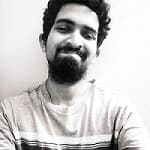 Hi, I am Rahat Rubayet. I am an entrepreneur and A gardener by Hobby. I created This website to help people like you, who want to make the world greener and want to leave it as a better place for our next generation.