Samanta Binte Taher
Want to make your garden diverse and interesting? What about a beehive? No, it's not scary as it sounds. Keeping bees can be really fun and worthwhile! I mean who'll not love some fresh organic honey made in their own courtyard?
But what about city people with their busy lives? There's a common myth that you need huge space and a lot of effort to make your own hive. Trust me, it's not.
Considered as the busiest animal, bees do all the work on their own. So, they'll consume less of your time.
Mostly one or two hours per week! A ten feet space from your living area, means you can have a beehive even in your city balcony (obviously with all precautions, permission, and some good bees from a reliable dealer. Duh!) The equipment is quite cheap and handy so money won't be a problem.
But one thing you'll definitely need is the BEE BOXor should we say the beehive!
So beekeepers, here are our 10 BEST BEE BOX recommendations for your experience a lot easier!
Brand: KIVAGA
Price: $17.00
Features: Did you know Mason bees work as a great pollination factor? Increase your garden's productivity with Mason Bee House from KIVAGA!
Mason bees don't make honey but they are very useful in case of creating great bio-diversity in the plants by transferring buds from one flower to another.
This natural bamboo hive is handmade and perfectly bee-friendly! Its natural appearance attracts Mason bees.  Its over 60 nesting tubes provide a safer environment for the bees to make their habitant.
The house is very handy and decorative. It comes with a hanging rope. So you can easily place it in your garden tree or in your courtyard or even on the balcony. Adds a great look to wherever you hang it!
To speed up the pollination process hang right beside your blooming flowers tree or fruit trees and see those flower landscapes bursting with color!
As it is handmade so does not create any artificial harmful effect. Bees can pollinate, breed and grow and habitat for a lifetime.
Pros:
The wooden structure makes it look really great. Can easily hang beside your blooming flowers.
Very cheap and handy. Also, handmade creating innate breeding habitat.
The high-quality wood tolerates all kinds of tough weather. Last about more than 2 years even outdoor. 
Cons:
Less spacious. Won't be a great choice if you have a large garden or want to start a business.
Unsuitable for rainy reasons.
Only for mason bees. Won't work if you're looking for making honey.
Price: $21.95
Features: If you're new to this whole bee-keeping thing, then let us help you. Start with a nice small hive. Use Gardener's Supply Company Mason Bee House in your garden. This small but effective bee house will give you all the facilities you need!
Its beautiful innate aesthetic leaf-like structure attracts female mason bees. Female bees can easily lay eggs, reproduce in those tubes and pollinate.
Because of its wooden formation it easily blends in your garden environment makes it look prettier and also gives a homely peaceful vibe to the bees and also the gardener.
The house is very convenient.  So even if you are new to all this, you can still place it on your own with zero equipment and hardship. All you need is a rope to tie it against your preferred blooming tree or any garden wall where you can get morning sun rays.
Let those flowers and berries bloom, when bees will come to collect nectar they'll start to dwell in the hives. And you're good to go!
Pros:
Easy to place and use. Very natural.
Beautiful wooden structure with tubes.
Works really great in case of the small nice garden in your backyard.
Cons:
Quite basic.
A no Better option in that price range.
Not professionally suitable for business. You'll need ten or twenties of them you have an acre of land.
Won't last in stormy weather.
Brand: Apimaye
Price: $185.00
Features: Want to start a honey business or maybe produce high-quality organic honey for yourself? Then professional-quality Apimaye Insulated 7 Frame Langstroth Nucleus Bee Hive is what you're looking for!
This all-in-one beehive comes in five parts. Which are a Thermo hive top cover, an inner cover type feeder, an ergonomic nuc body, and an ergonomically integrated pest management (IPM) bottom board.
Don't worry it's pre-assembled. Very convenient to open, inspect and assemble again. Feeding your bees and fighting Varroa mites and tiny hive beetles won't be any hassle.
It has amazing features which include screened bottom board perfect for preventing Varroa mite and small hive beetles. It also has a split hive entrance with entrance reducers and a division/uniting board. On the left and right sides of a split hive, you have 2 top feeders.
Honey bees are larger than mason bees. They need larger space and techniques to collect the honey. Gratefully this beehive structure this going to do all the work for you!
These beautiful hives are made of plastic. So that it can easily survive any extreme weather and prevents any moisture build-up inside. Also very easy to move and clean and don't have to paint it.
It also comes with 7 plastic handy frames that can be used with wax foundation only. You can design your own hive by keeping a single 7 frame hive or you can do two 3 frame hives with the division board in the center. Just the perfect structure for queen rearing and splitting hives for bee sales or collecting the honey.
No wonder why it's the Best rated beehives on Amazon and 1st place winner in Beehive Innovations Award in Apimondia International Apicultural Congress!
Pros:
Both beginner-friendly and professional quality standard beehive.
Amazingly convenient structure for breeding, bee selling and collecting honey.
Made out of plastic so bees can survive extremely cold winters or rainy weather.
Ratings are amazing.
Cons:
Quite expensive.
Some beekeepers may prefer wooden hives according to their garden theme so this can be a disadvantage.
Quite really colorful. Different mixtures of color might look a bit too much but that's up to you!
Brand: Little Giant
Price: $64.99
Features: Want to enhance your bee-keeping supply kit? Then Little Giant 10-Frame Deep Hive Body might be the right choice for you!
Even though bees are self-sufficient and do all the work by themselves still the work of a beekeeper is still not less. Proper nurturing, breeding of the bees, fighting the mites, and collecting honey at right time is not a cup of tea. And choosing the right hive may make this whole process a lot easier.
This wooden frame is built in the popular Langstroth design of beehive. This design gives you a high yield of honey and is great for a thriving colony of bees.
The most effective part of this hive is it comes with 10 frames deep hive body. Which makes it largely spacious holding to a big entire colony and also enough space for the bees to move around inside. The box is completely wax-coated with a plastic foundation. The black foundation provides easier viewing of hive activity and inspection.
One thing to notice here is the quality of construction. The box is made of unfinished pine which is really profitable for the bees. Also for maximum strength, the hive box is made of precision-milled interlocking box joints.
Pros:
It's pre-assembled. No need for an extra tool.
It has 10 frames which makes it very spacious for an entire colony.
Maintains Quality Construction.
Looks are attractive.
Cons:
Quite basic.
Made of wood which might not be a preference for everybody.
Brand: Mann Lake
Price $52.96
Features: Out of frames? Previous frames are broken while pulling out? Then there are some quality frames for reviving your beehive.
These frames are pre-assembled commercial quality frames with waxed natural Rite-Cell foundation. Which are they say one of the finest quality frames they've ever seen, according to some reviewed customers.
The cuts are smooth and precise. There is no frame flexing either in the woodenware itself or in the plastic-beeswax-coated foundation.
Even though the "natural" position for frames is vertical but the foundation doesn't even deflect when the frame is held horizontally.
As a customer says, the frames have a wonderfully strong smell of clean, fresh beeswax. Any master beekeeper will recommend them this very good set of frames with a fully drawn comb and they are worth paying for. These frames will provide you with a long-lasting service for years.
Each pack consists of 10 fresh, cleaned, precisely cut good frames.
Pros:
Customer reviews are quite good.
Very adjustable to any kind of hive, preassembled.
Long-lasting and wax coated.
Cons:
52 dollars for 10 frames is quite high. You can get a whole new hive at that price.
Not match the hype. Average.
Brand: Welliver Outdoors
Price: $19.99
Features: Think about the dearest presence of bees in your garden. If you're a dedicated gardener might know what I'm talking about!. The bees humming around that freshly bloomed large lavender-blue Dahlia, the morning air is scented with the refreshing smell and you're there witnessing all blessings of nature in one moment!
In the case of beekeeping, Mason bees are quite very easy to harvest. Mason beekeeping is very suitable for beginners. As they are smaller in size a small hive can house too many. Unlike honeybees, they don't need a queen or an entire colony to breed and habitat.
Considered native bees, Mason bees lay their eggs in small, pre-built small tubes made by other insects. So a tube-like hive works best for these pollinating factors, Mason bees.
Welliver Outdoors Standard Mason Bee House is the exact kind of bee house you're looking for. It comes in a gorgeous wooden structured square-shaped box that looks like a cute little house and increases the garden's look in a whole different new way.  
The box consists of 86 6-inches cardboard tubes. But the company also gives a pack refill which also consists of another 50 tubes if you ask.
The wooden structure is quite strong which makes it long-lasting and suitable for every kind of weather.
Pros:
Easy to keep. Low maintenance.
Strong Wooden structure.
Cons:
Less spacious. Tubes might fall apart in case of pulling.
Only for mason bees.
Brand:  Wildlife World
Price: $40.00
Features: If you ask me for my personal favorite among these dozens of designs, models, pictures, and suggestions of mason beehives roaming around the internet, I would definitely suggest this  Wildlife World BBAR Mason Bee House for sure!
Come on! Look at this, it's too beautiful to handle!
Adding this to your garden which you shed blood, sweat, and tears for will make worthwhile all the efforts you've given. Your precious garden will have a much more lush and elegant look.
But keeping apart the look, is it really effective? Yes, it is.
This pretty barrel-like (my favorite part of the product) comes in brown color which is made of fine durable FSC Certified Timber. Also comes with a hanging rope attached with metal hoops so that you easily hang it on a tree where you can get warm morning sun rays.
Another beneficial fact about this product is, the tubes size of these bee houses is precisely specified to attract non-swarming bees like the Red Mason Bee, Leafcutter Bee, and other solitary bees.
Pros:
The whole outside looks very attractive.
Tube sizes are perfect for attracting solitary bees.
Made of durable FSC-certified Timber
Cons:
Not for those who are minimalistic simple hives.
Not professional quality bee house in case of honey bees.
Some might want plastic hives. Though it's a personal preference.
Winemana Handmade Natural Bamboo Bee Hive, Mason Bee
Brand: Wineman
Price: $12.99
Features: Fill your garden and house magically with an odour of nature and spring with Winemana Handmade Natural Bamboo Bee Hive!
This octagon-shaped bamboo bee house comes with over 40 hardboard tubes, concealed with fine quality wood and a hanging rope to place it wherever you like.
Mason bees, which are incredible pollinators are attracted by these kinds of natural wooden/bamboo-made hives to lay eggs or make habitat.
The material is insect repelling weather consistently. They used nails to fix it on each side of the octagon so as to ensure that the bee house will not fall apart in case of any windy, stormy weather.
The hive is completely bee-friendly. No formaldehyde is used so it has no unwanted smell, no taste.
The high-quality bamboo which is the core material of the product is almost corrosion-free. Then it can resist open-air, high temperature, blowing wind, and sunshine. And other environments do not affect its quality and function.
It comes in a pre-assembled form. Even the hanging rope is given with attached metal rings. So after bringing it home all you need to do is just hang it! Simple!
After hanging it you'll appreciate Mason the simple octagon structure without redundant decoration. The little Bamboo Bee House depicts a natural style with fine workmanship and advanced materials.
Pros:
Unique shape and structure.
No artificial chemicals were used.
Completely Natural and bamboo made.
Cons:
Small in size. Just 40 tubes.
Bamboo made. Not work for people with plastic or wooden preference.
Brand: Mann Lake
Price: $80
Features: Mann Lake is famous for making the best products for beekeeping. The assembled commercial frames are one of their most popular products. The edges are waxed with a black rite cell foundation, and bees are easily attracted to it.
These commercial frames have full half-an-inch thick bars that have highly precise cuts. The feature doesn't end here; these frames are glued together. That means you can reassemble these with nails and a hammer if you like.
Each box of Mann lake commercial frames comes up with 20 frames. These frames are known to be beekeepers' favorite because these are some of the best replacement frames in the market.
Also, these frames don't need to be put together. You can buy these frames if you urgently require them or if you want some backup frames.
These Mann Lake commercial frames are 19inch in length and 1-3/8-inch in width. So these are in a standard size, and you can easily use them. Also, these frames work smoothly with uncapping tools.
The best thing about these frames is that they are super easy to use. Professionals and beginners can easily use these.
Here's a Pro-tip: try to use these frames in medium boxes; these fit perfectly there.
Pros:
These frames are fully assembled and fully bee wax coated.
The frames show excellent craftsmanship because of their well-designed feature.
The frames are a perfect fit for medium-sized boxes.
The materials that have been used in these frames are of high quality and cut precisely.
Cons:
The wax coats are not enough in quantity, so beekeepers have to add extra wax coats to these.
So what are you waiting for? Be ready with your bee coat, gloves, and specs! Let's do some harvesting.
FAQ:
Where is the best place to put a bee box?
The best place to put a bee box in near the blooming flower tree. To make it more productive it should be placed where it can get warm morning sun rays. So that, they can start the day early in morning. In case of very warm places, make sure it gets some evening shade also.
Also, No direct wind should hit it. A wind break like fence, trees, branches or bushes would work better.
The most important one, to prevent bees biting people face the entrance opposite of the people traffic.
Are bee boxes good?
Yes. Bee houses are good. If you purchase a right, good quality material bee house and place it in the right place bees should definitely come, breed and habitat.
What is the best bee hive for beginners?
If want bees only pollination,  we suggest you to  should go for simple, small ,natural and less costly hives. Our recommendation will be Mason Bee House – Handmade Natural Bamboo Bee Hive or Winemana Handmade Natural Bamboo Bee Hive, Mason Bee. Both are cheap and beginner friendly.
But if you want harvest honey then you'll need larger and more effective hive. We'll recommend you to go for Apimaye Insulated 7 Frame Langstroth Nucleus Bee Hive Nuc Queen Castle.
How much is a bee hive box?
There are different kinds of bee hive boxes according choice and preference. Wooden, bamboo, plastic. Besides, Mason/Solitary bees and honey bees require different kind of hives. So according to your beekeeping type you'll need your type of hive which may cost from $12 dollars to $190 dollars.
Do beehives have to face south?
To be honest, directions doesn't really matter. The fact is, it should be placed in the direction where the sun can reach the hive first thing in the morning.  But in most cases south or southern east works. The direct rays of sunshine on the entrance during the late fall and early spring enable a beehive to potentially gain some sunlight and extra flying hours for the bees.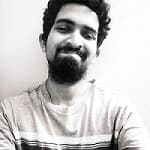 Hi, I am Rahat Rubayet. I am an entrepreneur and A gardener by Hobby. I created This website to help people like you, who want to make the world greener and want to leave it as a better place for our next generation.