Brassica oleracea- commonly known as Kale! Kale is a very well-known name for health-conscious people. 
Today we will learn how to grow Kale in a simple way.
From your vegetable salad to your healthy delicious smoothie, kale takes a big place in your life. Even the buds and stems of Kale are also edible. Diet foods can be tasty if you add up perfect veggies and kale is just perfect in your plate, combine with every dish. You can cook it, boil it, or just blend it into a smoothie. 
Who doesn't love to eat fresh veggies straight out from your own garden! Fresh organic vegetables and fruits are healthier and also these can cut your budget from your grocery part. What if you can grow your own favorite vegetable in your house! It would be great, right? And what if the name of this vegetable is "Kale"!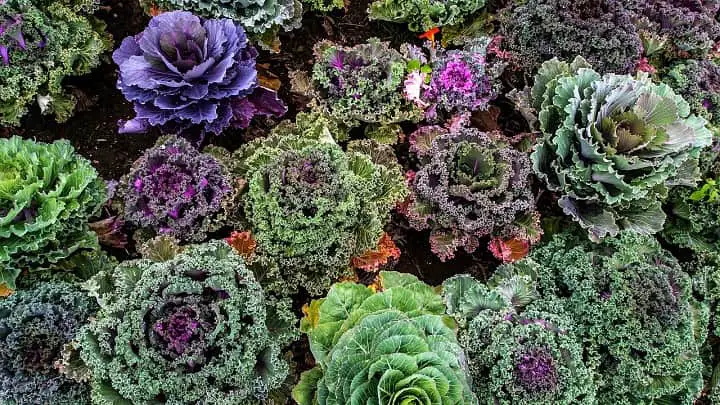 It can be expensive in the offseason and very commonly eaten by all people. Guess what? You don't need to panic for your kale plant at all. Just grow it into your indoor garden then transfer it to outdoor. Also, you can directly grow it into your outward garden. You just need to take care of some things.
Like the pH of the soil (in between 5.5 to 6.5), type of the soil (loamy, evenly moist, well-draining), exposure of sun (full sun to part shaded), bloom timing (early spring), and some other things too, which are very much simple. Obviously, it is simpler than doing your math homework or making your kids do their homework.
Kale is cram in vitamins and minerals. One cup boiled kale can just meet up the vitamin demand of your body. Vitamin A, C, E, and K help your body and brain to grow and work properly. The iron level of your body will be stable, also helps you to glow more.
Add up more cruciferous vegetables in your diet chart if you want to lose weight or just be healthy. Kale and many other green vegetables like cabbage, spinach, Brussels sprouts, lettuce, mints, etc are filled your stomach without hampering much. These also reduce the development of cancer cells in your body.
Every good thing has some side effects too. So kale is not a go-to food for everyone. If you have a thyroid disorder, you can't have any kind of cruciferous vegetables. Because these veggies are high in iodine, help to grow more iodine in your body, which plays a role in hormone production in your thyroid gland.
But as long as you are maintaining diet and medicines, you can just have a glass of kale juice once or twice a week. It will help you to lower the bad cholesterol and raise the good cholesterol in your body. 
According to experts, 3-4cups kale in one week is a pretty good amount for normal people. It can be lesser for the thyroid patient. Steamed kales are more beneficial than raw or cooked kale. Try to eat it by boiling.
Now this beneficial veggie should be in our garden, right?  
How to grow Kale?
Let's grow Kale throughout the whole year in our own house! You can directly plant in garden soil or garden bed or you can start it indoor and then transfer it into the outdoor garden. Also, you can grow it into a container of different sizes. So, now we know that we have two ways of growing Kale:  
Direct sow Kale seed: if you want to crop in summer, then you need to seed in early spring. And if you need a fall crop, you need to seed in late summer. Mark these dates in your calendar or just add a reminder on your phone or write it up in notepad. Do you don't mess up the timing of planting the kale seeds?
Sow Kale indoor: Remind the day of last summer crop, now seed kale indoor 6-8 weeks before last summer crop. And before the first fall crop. Grow kale in 2-3 inches indoor, then you can transfer it to outdoor. It is always easier to grow kale indoors first if you're a beginner.
How to grow kale in containers?
Different kinds of kale you can grow in your house. Dino, Curly, Russian are three common categories of kale. Growing kale in containers in your house or the balcony is very easy. First,  you need a kale plant. You can start it with seed or you can buy a plant.
But it's always cheaper when you grow it by yourself with seed. Then you need to know about potting and the container that you'll be using. You have to take a look at the following things:
You can choose the size of the container that you'll be using. But the amount of plant you are going to grow to depend on the size of the container. If you are seeding for one plant then you can just take a 5-gallons container.
If you want to grow two plants in one container then take 10 to 15-gallons container. If you want to grow three or more plants together, then use a 20 to 25-gallons container. Or you can use the toolboxes, which can give space for many plants together.

It's time to gather soil. Kale plants are usually heavy feeders and suck a lot of water. The soil you are using should be well-draining and water retentive. Soil should have enough moisture. Remember that the container should not be so dry.

Buy some organic vegetable fertilizers, or you can make it in your house. Whatever you're thinking is waste, might not waste your plant. Store the peeled skin of vegetables and fruits, dry them in sunlight, grind it or you can just mix it raw with your soil.

Collect fresh compost and coco coir, rock dust, garden lime for pH neutralization. 

Mix these well, fill the container. 

Now seed or plant whatever you like, plant it. Before seeding, know that your plants should be in space. Minimum half-inch deep and spaced 3 inches apart. Then water well. And let it grown in the container for 2 weeks. 

After 2 weeks fish emulsion fertilizer (1 tablespoon per gallon) should be added. Then you can transfer it into the outdoor garden.
How to grow kale from scraps?
You can re-grow your kale from scraps. Cut off three inches of the top bud from the center of the plant. Dip the scraps into the water. You can dip these stems in honey or rooting hormone, to encourage growth.
Then plant it into compost. Don't forget to cut side down and leaf end up, you'll see fresh growth appear. Re-grow kale in containers and maintain the rules. 
How to grow kale in winter?
Kale plants always thrive in mild winters. It can suit in cold weather too. So when you grow your kale plants indoor and then after you transfer it into outdoor won't hamper your plants. 
But you need to harden off your kale plants in direct sunlight. Minimum 6-8 hours of direct sunlight helps in hardening off the kale plants.
In winter the soil of your kale plants already has water in it, you don't need to water it often. You can water after one week if you see them becoming dry. But if it is freezing outside then you need to use the cold frame or hoop house. The cold frame is made of wood. Inside the cold frame, put all of your kale plants, and cover the frame well.
The lid of the cold house protects the kale plants from too much cold but let the sunlight in. The hoop house is the same thing but made of plastic. The cold frame is more environment-friendly than the hoop house also more budget-friendly. 
Gaining knowledge should not be only bound to the books that you read, it should reflect. Reflect on how to take care of things, most importantly, how you see nature, how close you feel to nature. Take your soul for a visit.
Visit towards the sea, the mountains, or it can be a place that is not so far, the garden that you made. Organic and pure vegetables, flowers, fruits, are reminding you that you are worthy. You're worthy of making your own garden or help in growing your plants.
Teach your kids something good, let them learn about gardening, let them love the blooming flowers. Or you can just simply make their plate full of nutrient foods like kale, by letting them grow it on their own. They will love it more when they will help the kale grow.
You can grow kale in a huge amount and sell them if you want to earn. Or make some healthy food using kale and sell it. You might see the profit. 
Conclusion
Don't forget to share information about gardening with your family, friends, and neighbors. Grow and help to grow. Start growing kale today, have patience till they grow, you won't regret. After all, the fruits of patience are always flavorful. 
Now let's imagine we've grown plenty of kale in our garden. Cutting the fresh kales into pieces and blending it well. Let's enjoy a glass of kale juice. Cheers! 
Special Thanks to goodhousekeeping.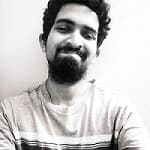 Hi, I am Rahat Rubayet. I am an entrepreneur and A gardener by Hobby. I created This website to help people like you, who want to make the world greener and want to leave it as a better place for our next generation.