Who doesn't like a splash of freshness that brings along color in their life? Gardening is that pinch of refreshment in our otherwise monotonous life. But because of the time and effort, it takes to maintain a garden, most of us deviate from continuing gardening.
Most of the beginners stop even before starting. But, if gardening can come with low maintenance requirements, wouldn't we all love it more?
But you may ask, how to begin low maintenance gardening? Let's find out-
Low maintenance gardening for beginners
The main issues of gardening for beginners are the time they need to spend in weeding, pruning, and watering the plants. Another issue is the cost of seeds, soil, and utensils. The spacing of plants is also an issue most of the time.
To solve these issues, there are a few simple ideas that can reduce both the costs and efforts. These tips will make sure we enjoy gardening without worrying about cost or giving up our valuable times and chores.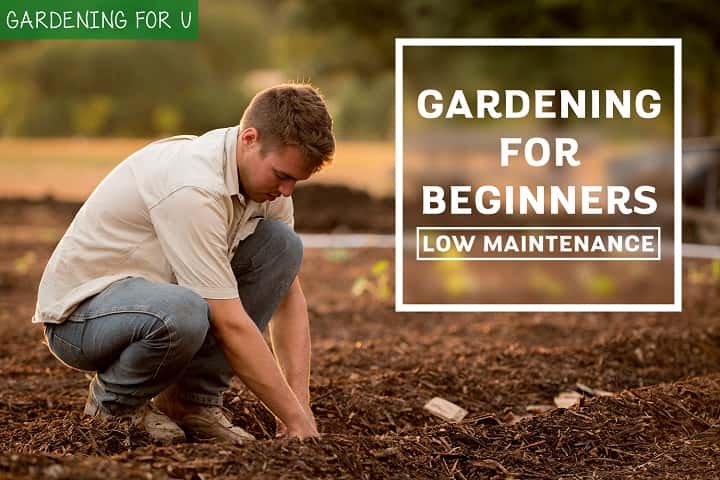 Low maintenance gardening techniques
We think these techniques will help you to begin with low maintenance gardening.
Try to select soil with good soil structure and stop over digging soil. That way the soil will be more weed suppressing because of its organic mulches such as bark and other biodegradable waste materials.
Try planting in a straight line or in a gentle curve to make the plants look tidy.
Try keeping the water supplier close to the plants that need the most watering.
Try to use a wide lawn mower frequently.
Keep some of the long grass by planting wildflowers among them. This will make them look more vibrant and relaxed.
Don't always collect the cuttings, try mixing them with soil. That way the materials rots in the soil and fertilizes the soil with their biological components.
Don't choose too much varieties of plants.
Before deciding to grow any plant, learn if it needs more sun or shade and then plant them accordingly.
Try growing shrubs as they need the least effort and maintenance.
Don't use too much containers, as they need more watering and nurturing. You can try using larger tubs or pots.
Try using flower beds for herbs and plants that are closest to soil.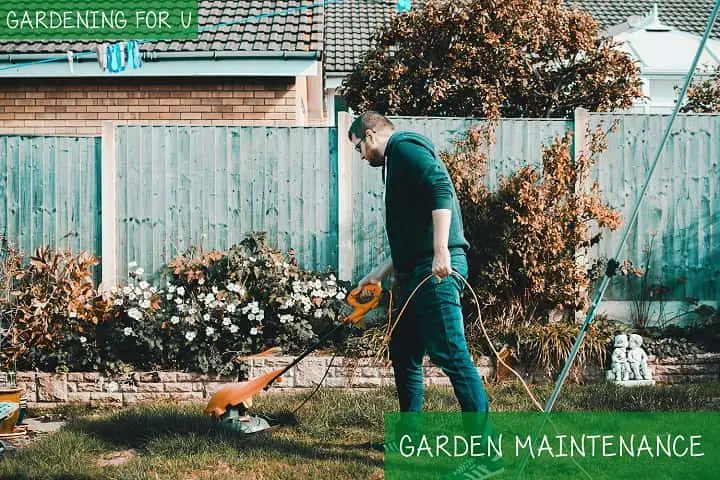 Choosing ideal plants
We can divide ideal plants into two parts based on their usefulness and features. These are plants that give us fresh and healthy food items, and plants that look beautiful and vibrant to lighten our mood.
For low maintenance gardening, at first, you need to decide what kind of garden you will create.
Vegetable gardens
Fruits, vegetables, and herbs are the easiest to work with because of their accessibility and their easy-to-grow nature. We also should keep in mind saving money on seeds and getting more production with fewer efforts while choosing these plants.
You can plant herbs that don't require daily watering and don't have any issues of diseases. Such as oregano and chive.
You can also use plants that have much production in one plantation. Such as zucchini, lemon, chili.
You can plant onions, potatoes, garlic bulbs. They only need to be put in water to sprout, then moved in soil after sprouting,
You can also plant bigger plants like pumpkin and water squash because they need too less watering.
You can plant strawberry blueberry as their shrubs need little pruning or weeding.
You can grow plants from store-bought tomatoes, cucumbers, lemons by putting their seeds in smaller tubs and then transplanting them in a bigger space when they are four inches long. Their seeds are easy to find and plant. They also grow throughout the entire year.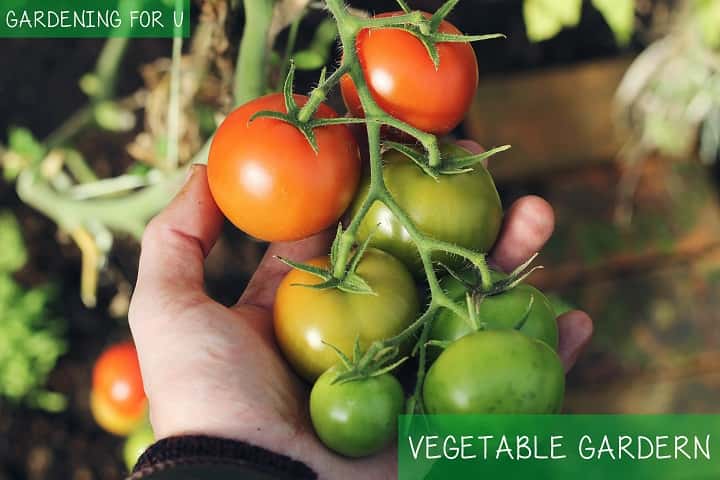 Flower gardens
Flowers that are beautiful and cheering to look at but require less to grow can be another option for a low maintenance garden. After every likes vibrant energy in their greeneries.
Pentemon flower plants only need annual trimming to look cleaner but blooms throughout the summer.
Coneflower needs trimming only once in the year in summer, but even in poor soil, drought and occasional use of fertilizers, it blooms beautifully.
Marigold can be grown in dry or moist soil, no fertilizers are needed and only sun is its necessity. The vibrant yellow and orange flowers will make your garden look colorful.
 Sedum only needs sun and nearly no water at all but gives you a bunch of pink, yellow and orange flowers.
Begonias flower only needs shade to bloom roses that you can have in more than multiple colors.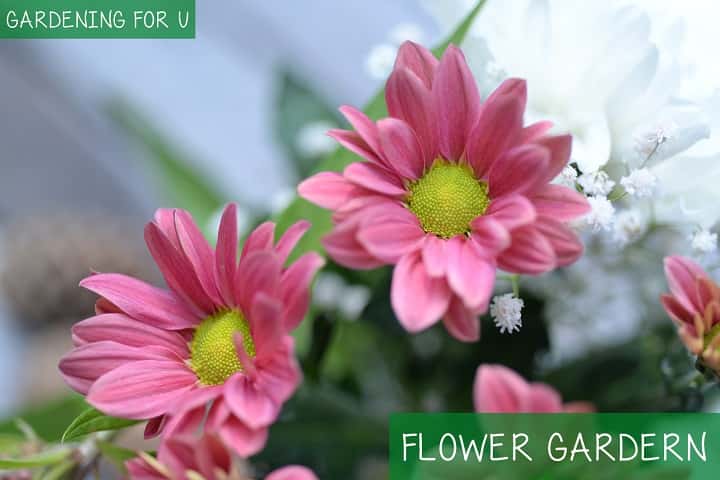 Gardening in unused/narrow spaces
Another most heard issue of gardening is lack of space. Low maintenance gardening also ensures making the most of the space we get. By using the following layout of gardens, we can use narrow and unused spaces effectively.
Vertical garden
These gardens are usually created with plants that are supported by walls or fences. Also, hanging pots can grow plants in these gardens. These gardens allow us to have more plants in fewer spaces.
For example, we can plant climbing vines, ferns, succulents, peppers, and pole beans in these kinds of gardens.
Raised/shelved gardens
These kinds of gardens are usually suitable for shrubs, herbs, and similarly smaller plants. Because on the shelves, pots and tubs are used to store the plants.
You can plant twice or multiple amounts of plants in a small place by creating these kinds of gardens. We can grow rose, parsley, jasmine, and chili, etc. in these gardens.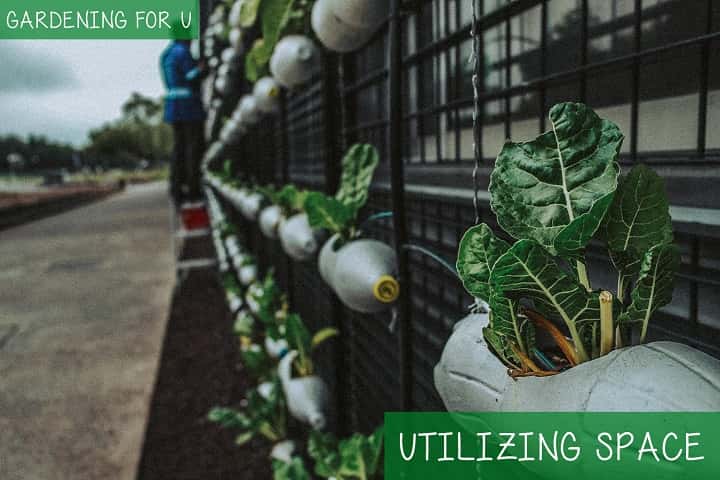 Vassal gardens
These kinds of gardens include a lot of vassals varying in size and colors. If you can manage different sizes and shapes of pots to grow different plants, your narrow-spaced garden will be more organized and easy to maintain.
The color and shapes will also give it an aesthetic overlook. Also, as each plant will have its own space to grow, you will be able to grow more plants and divide their maintenance accordingly.
10 Plants For Low Maintenance Gardening
Weigela
Winter Daphne
Spirea
Peony
Coneflower
Coral Bells
Sweet Alyssum
Zinnia
Japanese Pachysandra
Low-Growing Sedums
Conclusion
Now, with these tips and tricks, you can enjoy low-maintenance gardening even if you are a beginner. Hope this will save you precious time and effort and help you enjoy greeneries without being burdened with loads of maintenance.
Source: housebeautiful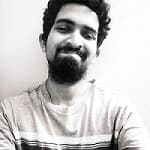 Hi, I am Rahat Rubayet. I am an entrepreneur and A gardener by Hobby. I created This website to help people like you, who want to make the world greener and want to leave it as a better place for our next generation.