Have you ever heard of Ikebana schools?
If you have, then you must have wondered how a flower arrangement can have schools? Well, Ikebana schools are actually an art style of flower arrangement and each school has a different form of style and meaning.
The origin of Ikebana is associated with the famous Japanese tea ceremony and the ethics of Zen. According to classical Japanese history, Japanese Buddhist priests started to offer neatly arranged flowers to the Buddhist temples from the Heian period. Then under the Buddhist tea masters in the 16th century, Ikebana started to reach its apex.
From that point on, many schools of Ikebana started to establish with their different styles, ideologies, and philosophies.
Currently, there are about 3000 different ikebana schools.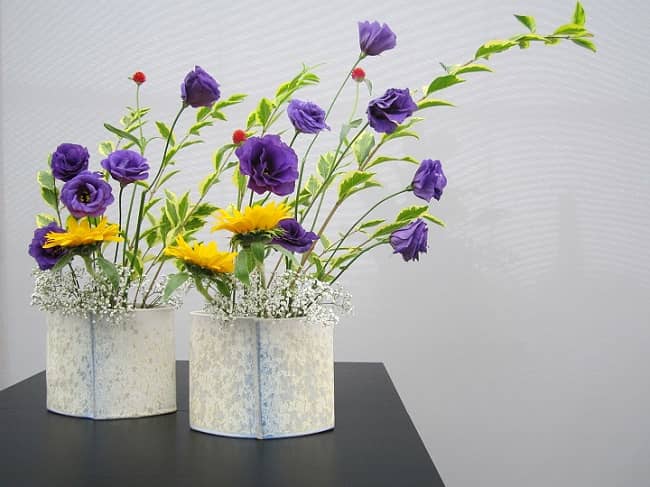 Oldest schools of Ikebana
Ikenobo
Ikenobo is one of the very first schools of Ikebana. It is said that Ikebana starts with Ikebono and that's why it is called Origin of Ikebana. According to ancient tales, some priests used to give flower offerings to Buddha, and people used to call them Ikenobo.
But Ikebono first came into historic record around 1462 and the constructional philosophy of Ikenobo was established by Senno Ikenobo.
According to him, every part of flowers has its own beauty and by arranging those flowers one can balance the harmony in himself. Rikka, shoka, and free style-these are the three main themes of Ikenobo school.
Aratame
If you are searching for some modern schools of Ikebana then Aratame is the one for you. There are thousands of different schools of Ikebana and Aratame is one of the newest ones.
Like every ikebana school, it also has its own philosophy and style. Aratame focuses more on synchronous style, modern design, and presentation.
For doing this flower arrangement you have to first learn the basic skills of ikebana and then you can do this creative flower arrangement.
Chico
Another modern school in Ikebana is Chico. This flower arrangement is one of the artistic ones. Chico flower arrangement is all about decorating in various styles. A beautiful container and pot are used and oftentimes some sand is sprinkled in the base, or rocks are used as a base.
Also, different kinds of ornaments, seasonal fruits, puppets, artistic things are used to decorate this flower arrangement. Ornaments are used in the arrangement because it is believed that living things and non-living things can create harmony.
Chico school used to teach three types of flower arrangement but right now they are teaching their most famous style which is Ikebana Morimono.
Enshu
Did you ever see the curved thin flower arrangement? If you have seen that, then chances are, you have seen the flower arrangement of Enshu school. This is one of the ancient schools of Ikebana as it was founded in the seventeenth century by lord kobori enshu.
Kobori was an architect and had knowledge on art and philosophy. At first, this style of flower arrangement was famous among noble persons but soon in the Bunka Bunsei period, it rose to the height of popularity.
The flowers are arranged like flowers colorfully; gracefully curved into thin lines. 
Ichiyo
If you want to create your own self in the flower arrangement then you should definitely try out the ichiyo school of flower arrangement. Ichiyo is not just tying the flowers together with kenjan or kanj.
The flowers need to be balanced in a specific way in this style so that viewers can get a profound sense of beauty. This style is intended to give the viewers an unexpected and mind-blowing sense of beauty. The reflection of one's mind is reflected in the Ichiyo flower arrangement.
Wafu School
Wafu School of Ikebana is one of the oldest Ikebana schools on earth. It was established in 1896 by Wafu Teshigahara. Basically, it was named Japan Ikebana Academy.
In 1967 the government of Japan's Ministry of Education qualified Wafu School of Ikebana a Juridical Foundation making it one of the only four Ikebana schools to get legitimately acknowledged on earth.
Wafukai mainly focuses on an individual's sense of art. Their philosophy is to "arrange the flowers that you like – suitably – in a container that you like."
Ohara
Ohara Ryu was the inventor of the form moribana. The form that needs ceramic vases with shallow depth and circular form. They also teach the form Rimpa Inspired by painted pictures and bunjin which is inspired by Chinese poetry.
They also use a form of freestyle ikebana named Hana-ishō. They also create three-dimensional arrangements which are called Hanamai.
Top Schools of Ikebana
Sogetsu
The Sogetsu School of Ikebana was founded by Sofu Teshigahara in 1927 who actually reformed Ikebana as an innovative art form. He respected the liberty of an individual aspect.
From the 1950s to the 70s, Sofu actively started organizing exhibitions and marches in Europe and America and Sofu was also named the "Picasso of flowers" by Time magazine.
According to them, Sogetsu Ikebana style can be molded "Anytime, anywhere, by anyone," using any objects. Sogetsu will fit perfectly in any kind of place and vivifies the atmosphere.
Shinpa Seizan School
Shinpa Seizan, a 113 years old Ikebana school was founded by Kogetsu Kamijo I in 1907. The slogan of this school is "nature is the best teacher". The purpose of this school is to reinvent the enormousness of nature, by perusing and gaining knowledge from it.
To reach this goal one has to perceive nature very thoroughly and understand its beauty and significations through flower arrangements.
Misho Ryu
Misho Ryu teaches two forms of ikebana. One is classical which is Kakubana, another is a modern style named Shinka. Kakubana is inspired by five elements with the founder's own philosophy of flowers. It follows a strict yet simple geometric pattern.
This form shows a  perfect balance between humans and nature. Shinka is divided into two styles which are Moribana and Heika. These are more carefree styles to express the feeling of the arranger. These are more recent compared to the older styles of Misho school.
Koryu Shotokai
Kikku or Koryu Shotokai is more of a simplistic art form of Ikebana, It follows the concept of natural shape and style. Koryu shotokai follows the belief that arrangements should be based on their own natural attributes.
Students of this school need to study the nature of each plant and flower and closely look at the attributes of the trees. This flower arrangement is more of a freestyle one: it does not follow any special rule or art form. So people can arrange the flowers in a simple naturalistic way.
Banh Mi Shōfū-ryū
Banh Mi Shōfū-ryū school holds the principles of making ikebana for spiritual purposes. In this school, driftwood is considered The main essence of arranging ikebana as the founder used it in her flower works to connect with the kindred spirits. this school is famous for supporting new talents but withholding the history of its glory.
Ryuseiha
Ryuseiha follows the Rikko art form and it is more of a changed version of Rikko. This flower arrangement has a beautiful creative style and artform. In this school, one must know about the basic skills of Ikebana and students should have full knowledge of traditional style.
But students can create their own art style in that case they have to blur between the flowers. Ryuseiha style is a spiritual style of flower arrangement and that's why it is said that people's own mindset and beliefs are reflected upon the flowers that they have arranged. 
Katsura Ko-ryū
The founder was working on a katsura imperial villa while learning the art of ikebana.Thats why it's named katsura. This school specializes in ikabanas arranged in flat basins or modified vases.
Also uses forms where the ikebana uses the inner walls vases to be arranged.. They use both traditional and modern techniques of arranging ikebana.
Saga Goryu
The Saga Goryu is one of the most traditional Ikebana schools. Their target is to present the visual and spiritual aspiration in regular life through the practices and mastership of floral arrangements.
Through this, they also try to develop one's talent of distinguishing the daintiness and delicate beauty of flower and nature. They believe Ikebana is more than just "a mare classic art". The watchword of Saga Goryu is "to unite flowers and religion"
Final Thoughts
Ikebana is a philosophically enriched practice that is associated with character development and other important factors of life. Through developing focus, patience, accuracy, and a sense of beauty, your soul can be enlightened.
So many Ikebana schools to choose from, what should I do?
You don't have to worry about that much. You just have to have the motivation and patience to learn and focus on your practice.
The rest, you can decide for yourself in the coming future.
What Is Ikebana? Secrets Revealed!
✂️12 Best Japanese Ikebana Scissors in 2021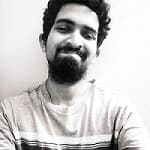 Hi, I am Rahat Rubayet. I am an entrepreneur and A gardener by Hobby. I created This website to help people like you, who want to make the world greener and want to leave it as a better place for our next generation.