We have a little garden,

A garden of our own,

– Beatrix Potter
After reading this poem in my childhood, I dreamt a dream of having my own garden.
But making the dream come true was not easy at all. The first obstacle that I had to face was the space for a garden.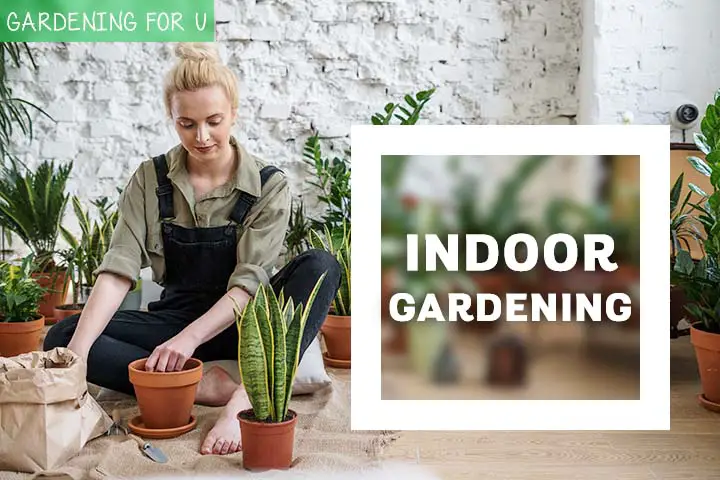 Nowadays modern minimalistic home design doesn't provide any space for gardening. So it seemed like it wasn't possible to even build even a small garden.
But there was a solution and the solution was simple!
Indoor Gardening is the best way you can easily solve the problem.
What is Indoor Gardening?
Indoor gardening is the process of growing plants in your home, apartment, and restaurant, etc. artificially.
An indoor greenhouse is also a type of indoor gardening where your plants are organized systematic way. It's a process combined with creative ideas for growing plants.
What is the Purpose of Indoor Gardening?
There are many reasons behind creating gardens indoors but the main purpose of it is to connect the human soul with nature.
The indoor garden helps to change the mental and physical state of your body. It gives a green vibe in your life which helps you to reduce the gap between you and mother nature.
Just think of a morning when you woke up from bed with and the first thing you see is a flower blossoming in your room. Playing with the breeze, kneeling in front of you to show the love and compassion you showed for them.
To breathe fresh air inside your house, indoor gardening is the best solution. Plants produce not only oxygen but also absorb toxic gas such as – formaldehyde, xylene, and toluene from the air. Flower plants give you an aromatic feeling in your home.
The plants in your housework as a great decoration.  Watering, digging in your flower pot increase your physical strength.
The environment created by your neat and clean indoor garden not only boosts your creativity but relieves mental stress as well.
Growing Food Indoors
Do you want to eat the food you have grown yourself?
Working hard and then tasting the fruits (fruits and vegetables in this case!) of your labor gives you a sense of satisfaction and pride.
It gives you a great possibility to taste your hard work. People plant indoor fruit trees, herbs, tomatoes, and other vegetables in their homes. It helps to fulfill the family's demand for fruits and vegetables.
It can also help you to make great social bonding by sharing your own harvested food with the neighbors.
Home Decoration
For home decoration, home gardening is the best. It's possible to simulate nature in your home. Every morning, it gives you different tastes in your boring urban lifestyle.
People buy expensive paintings, sculptures, furniture, and many other decoration elements to arrange their houses beautifully.
But an indoor garden can give you a home decoration close to mother nature at a much lower cost.
So what are you waiting for? Grab some plants and pots and start your indoor gardening today.
Gardening as a Hobby
Many people love gardening and consider it as their hobby, but due to lack of space, they can't do outdoor gardening.
In that case, indoor gardening comes to your help as you just need to have a minimum amount of space to have an indoor garden.
You won't have to worry about your hobby being unfulfilled at all.
Benefits of Indoor gardening
In the current world, we are facing the problem of the reduction of plants. To overcome this problem people can create indoor gardening in their own houses. It won't solve the problem or anything but it'll take off some toxic burdens of off mother earth.
This is one of the reasons behind indoor gardening. Apart from that, you can always cherish the beauty of nature by having an indoor garden at your place.
In an indoor garden, you can plant different types of plants such as carrots, green beans, potatoes, mushrooms, avocados, tomatoes, lemons, mints, etc.
How to Take Care of Indoor Plants?
You have to look out for some important facts while you are going to do Indoor gardening. You have to ensure enough sunlight for your plants as they need sunlight to prepare their food. You can use LED or hide grow lights to provide artificial sunlight for your garden.
Besides that, you also have to check out the soil to see whether it's suitable for your plant or not. Indoor gardening plants need a light and fluffy type of soil.
And the most important thing is water. It sounds simple but in your indoor gardens, plants need a bit of water every single day.
And every day we water there

The seeds that we have sown.

– Beatrix Potter
Final Thoughts
Indoor gardens affect our life very much. In this modern urbanized world, we feel suffocation most of the time because of being stuck inside four walls. But having an indoor garden will change the situation as it will take you closer to nature.
It'll not only boost your mind and will reduce your stress but take care of your body as well. So indoor gardening is the perfect hobby to enjoy a healthy and happy life.
We love our little garden,

And tend it with such care,

You will not find a faded leaf

Or blighted blossom there.

– Beatrix Potter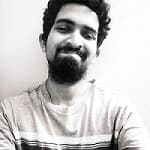 Hi, I am Rahat Rubayet. I am an entrepreneur and A gardener by Hobby. I created This website to help people like you, who want to make the world greener and want to leave it as a better place for our next generation.