Nothing can beat a greenhouse to take care of your plants all year-round. But Usually, greenhouses take a lot of space and cost to set up. That's when mini-greenhouses come to your rescue.
Mini greenhouses take less space and are far less costly than usual greenhouses. They are much easier to manage and easily installable which reduces your stress of hiring a professional installer too. Now you must be wondering how to choose a perfect mini greenhouse for your garden.
Let's have a look at our 7 best chosen mini greenhouses that can help you with your home gardening-
1. Home-Complete HC-4202 Walk-In Greenhouse- Indoor Outdoor with 8 Sturdy Shelves-Grow Plants, Seedlings, Herbs, or Flowers In Any Season-Gardening Rack
Brand: Home-Complete
This mini greenhouse comes with 8 shelves along with it. The shelves provide plenty of space for anything you want to grow in trays, pots, or planters. Also, the greenhouse can be used both indoor and outdoor. You can keep it in the basement or garage on your backyard patio, deck, etc.
This mini greenhouse is easy to install, and it requires almost no tools. Just by simply following the instructions anyone can include and connect the rods and other materials. For stability of the greenhouse, rope and anchors are provided. Also, each shelf comes with zip ties to ensure that it can not be tipped over.
You can use the greenhouse in all seasons. It is a walk-in greenhouse. It is the ideal way for any growing season to be extended to suit your will. This basic home gardening greenhouse is perfect for plants, seeds, herbs, vegetables, or flowers, and could be used to carry supplies as well. 
The structure is made from steel so it is sturdy and durable and has a length and width of 56.3 inches with a height of 76.7 inches. It comes in a green color frame with rope, anchors, and zip ties. Also, the greenhouse comes with a transparent PVC cover, which helps to create a perfect environment to protect seedlings from frost or pests.
Pros
Very spacious Versatile usability
User-friendly installation
Cost is affordable
Comes with all the necessary types of equipment
Cons
The shelves can not hold much weight
Can not stand heavy weather
Plastic covers don't last more than a couple of months
2. Home-Complete Mini Greenhouse-4-Tier Indoor Outdoor Sturdy Portable Shelves-Grow Plants, Seedlings, Herbs, or Flowers In Any Season-Gardening Rack
Brand: Home-Complete
This mini greenhouse is 27.1 inches in length, 19.3 inches in width, and 63.3 inches in height. So it is perfect for narrow spaces. The construction of the frame and shelves is pretty robust, as they are made of tubular steel. The frame can hold up to 24 pounds of weight on each. 
The greenhouse comes with a clear, solid PVC cover on each side. According to your plants' requirements, you can simply attach warm sun lamps to this greenhouse.
You can always remove the cover when you need it. Removing the cover of this greenhouse is also very easy.
This mini greenhouse is made for both outdoor and indoor use. And in all climates, the greenhouse can secure your plants and herbs.
Place the greenhouse inside your garage during the winter. Or you can put it outside during the summer with no PVC cover.
The greenhouse comes with wheels to ensure quick movement. It also comes with assembly instructions to help you assemble the whole thing by yourself.
You can get this fixed in one position or easily move it as the casters are easily detachable. There's no tool required to either move it or to assemble it. 
Pros
Versatile usability
Very durable and strongly made
User-friendly installation
Easily moveable
Good for seed starting as it can fit many racks
Cons
Shelves can't hold much weight
Wheels don't work under much weight
Needs extra securing while using it outside.
Not enough zip ties.
Less space to store many plants.
3. Gardman R687 4-Tier Mini Greenhouse, 27″ Long x 18″ Wide x 63″ High
Brand: Gardman
The frame of this mini greenhouse is made of steel. It is 27 inches in length, 18 inches in width, and 63 inches in height. The product weighs 9.6 pounds approximately. It has transparent plastic covers on the sides.
This is very ideal for small backyards or houses. It is especially suitable for everyone who has issues with space.
You can position the greenhouse on a deck, patio, or balcony, or in any narrow space. It works both outdoor and indoor.
This greenhouse provides an early start for seeds, seedlings, and young plants. It can hold many racks of seedling panels.
It is not very suitable for ceramic pots or heavy plants, as the shelves can't hold much weight. The shelves might even give up under much weight.
The product comes with a clear polyethylene cover and a zippered roll-up door, which ensures quick access. The strong push-fit assemblies the tubular steel frames in minutes without needing any extra instruments
Pros
Easy to assemble
Beginner-friendly greenhouse
Lightweight
Doesn't look cheap
The plastic covers are thick
Cons
Not very sturdy or durable
Shelves are flimsy and can not hold much weight
Not heavy weather resistant
4. Mini Small Greenhouse for Plant Outdoors Indoor, Pop Up Portable Grow Greenhouse Tent Flower House Gardening Backyard (28″x28″x32″)
Brand: Go Outdoor Lab
Each of these small greenhouse measures 31.5 inches in height and 27.5 inches in both width and length. The product itself is perfect for indoor and outdoor small plants such as roses, seedlings, strawberries, or succulent plants. You can also use it as a small animal shelter.
This product is a perfect plant mini greenhouse that offers a warm and humid atmosphere to help plants grow or replicate seeds.
The sturdy PVC cover protects plants/flowers from bad weather, including strong wind, heavy rain, frost, and damaging insects.
It is portable, and no assembly is necessary. It also has the Pop Up feature. You just need to open it to use it on your plants.
It can be stored flat or folded while you are not using it. It is very lightweight and compact. Not only this, it is simple to carry and store after folding.
It is designed with detailed perfection. The thickened PVC cover has a longer service life than usual covers.
The window is both zipper and ties styled. So it ensures simple watering, free fertilization, ventilation, or temperature control on its own.
For various situations, you can always use ground nails or stone, elastic steel hoops. These will make the frame stronger and more sturdy. So then it can be suitable for rough weather conditions too.
By buying these greenhouses and becoming their customer, you can enjoy their free return policy and exchange your item in 365 days. If you have any concerns about the mini greenhouse itself, you can always contact them by their email and they address them as soon as possible.
Pros
User friendly both in use and not in use
Can be secured to the ground
Easily movable
Designed very well
Versatile usability
Comes with great customer service
Cons
Less space
Does Not have a solid bottom
In rough weather, it needs extra care
5. Mini Pop up Greenhouse Small Indoor Outdoor Gardening Flower Pot Cover Backyard Flower Shelter 27″x27″x31″
Brand: MINI LOP
This greenhouse is mostly made of Polyvinyl Chloride alongside alloy steel.
It has a length and width of 13.66 inches and a height of 0.79 inches. The product weighs approximately 1.98 pounds.
This greenhouse is portable and works in a popup method. The Installation is very simple and quick.
It can be easily transported from one place to another. You just need to put it over your plants to set it up.
This small greenhouse cover for plants can be set up in seconds in any place and also in raised beds.
Not only that, it is perfect for growing both indoors and outdoors.
Pros
Good quality plastic cover
Can be secured to the ground to withstand rough weather conditions
Easy to put up and manage
Has high ceilings to adjust long plants
Easy to water the plants
Cons
Very small space inside
Needs extra securing in rough weather
A little flimsy
Can harm while opening the package as it is tightly packed
6. Growsun Garden Tunnel Plant Cover w/Arch Shape, Poly Vegetable Greenhouse Hoops PE Film Tunnels Outdoor Grow, Garden Staples and Clips Include
Brand: Growsun
The greenhouse is made of polyethylene and the cover dimensions of this greenhouse are 15ft x 6ft and it can cover a wide range of areas. Also, it can be used in various ways depending on your plant and garden type.
This mini greenhouse package also comes with 4 pack stakes, plant cover, 8 garden staple sets, and 12 pack clips. 
The 8 garden staples are added to establish the greenhouse. You need to use these to nail the cover into the soil, 3 clips to install the cover on each side of the arch.
These staples help to stabilize the greenhouse to protect the plant from wind, rain, snow, and so on.
The 4 pack stake is easy to inject into the soil because of the tip shape at the bottom. Also, depending on your choice of area, the stakes can help you DIY the distance to suit your garden beds.
The greenhouse has many applications. It is made with a brilliant concept; it is productive and quick.
It comes in use while cultivating vegetables, flowers, and landscapes. Alongside these, it protects crops in winter from wind, frost, and hail and helps to generate yield in the next season.
Pros
Comes with all the necessary types of equipment
All equipment is of good quality
Can be used in raised garden beds
Weather-resistant
Very sturdy and durable
The area can be adjusted by the provided stakes
Cons
Clips break easily
Clips are small
Hoops don't spread much
The growing area is lesser than usual
7. Ikea Greenhouse, Indoor/outdoor, White
Brand: IKEA
This mini greenhouse is made of polyester and alloy steel. It is 3.94 inches in height, width, and length.
The greenhouse weighs 0.45 kilograms only. The side panels of this greenhouse are made of clear plastic.
This greenhouse is checked and approved to look and perform as new. Functionality checking, simple washing, inspection, and repackaging are part of the refurbishing process of this product.
The item is shipped with all the necessary accessories and can arrive in a generic box.
This is a tiny greenhouse suitable to use as a decorative item and protect your plants from pet animals. It is famous for using it in your kitchen to grow your herbs.
Pros
Can be used as a tabletop greenhouse
Easy to install and manage
Has good ventilation
A very good addition to decorating the house
Lightweight and portable
Cons
The bottoms and sides are not sealed, so it is not waterproof
The plastic films on plexiglass are hard to remove
Very small and have no shelves
Does not hold much humidity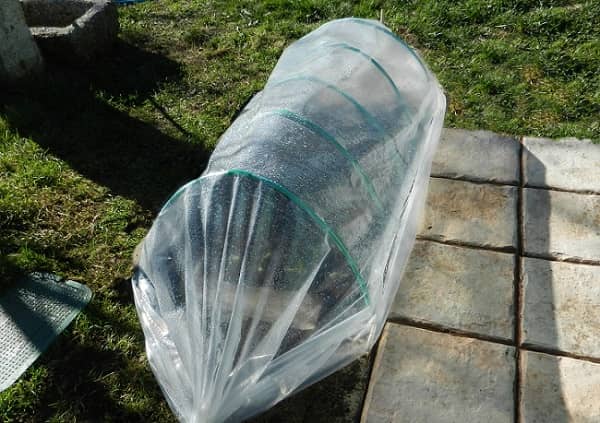 Top 7 Best Mini Greenhouses
Frequently Asked Questions (FAQ)
Are mini greenhouses any good?
Although mini greenhouses are not good for every kind of gardening task, they are really good for seed germination and growing young and small plants. If you are a beginner at gardening mini-greenhouses can come in handy while starting from small plants.
What is the best small greenhouse?
We have discussed 7 different mini-greenhouse above. And among all, the HC-4202 Walk-In Greenhouse is the best one. It is affordable. It is large. Easy installation. You will not find anything better at this price range.
What can I grow in a mini greenhouse?
There are a lot of fruits and vegetables you can grow in a mini greenhouse as a beginner. You can germinate your plant seeds or grow tender crops like peppers, Chilies, tomatoes, Lettuce, eggplants, Cucumbers, Spring Cabbage, asparagus, etc in a mini greenhouse.
What is a mini greenhouse called?
A mini greenhouse is called a cold frame. The main theme of a greenhouse is to keep the interior of the environment inside warm. The same applies to a mini greenhouse. It is often known as a miniature greenhouse.
Is it cheaper to build or buy a greenhouse?
It is cheaper to build a greenhouse than to buy one. As you can buy the material at a cheap price and assemble it by yourself to suit your will.
Conclusion
Greenhouses are an excellent way to keep your plants warm no matter what the weather outside is. And for your backyard gardening, a mini greenhouse is perfect since it will maintain a healthy environment for your plants. 
If you are searching for buying a greenhouse and are a little bit confused about it, go for Home-Complete HC-4202 Walk-In Greenhouse. This one is the best one that you can buy.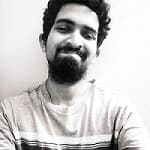 Hi, I am Rahat Rubayet. I am an entrepreneur and A gardener by Hobby. I created This website to help people like you, who want to make the world greener and want to leave it as a better place for our next generation.